20 Mar 2017
Samsha Restaurant – Neolith

Chef: Victor Rodrigo
Restaurant: Samsha
City: Valencia
Colors: La Boheme, Zaha Stone, Nero – Table, Flooring – Iron Blue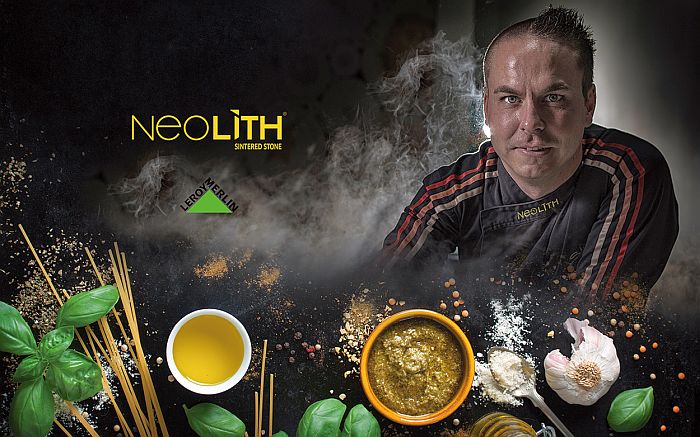 Víctor Rodrigo, Spanish Chef of the Year 2012, was a contestant on Top Chef Spain in 2014 and also participated in the latest edition of the prestigious culinary awards, Bocuse D'or, as a candidate from Valencia Region (Spain).
To celebrate the 10th year anniversary of his restaurant, Samsha in Valencia, Chef Rodrigo launched a new restaurant concept, developing his free-style cuisine, and offering an authentic gastronomic show.
Víctor Rodrigo and Neolith have a very close relationship. As a Chef who pushes the boundaries of gastronomy, he found Neolith as the perfect material to complement his innovative cuisine. Victor also likes to present his dishes directly on the worktop, eliminating the amount of used plates.
In his recently reopened restaurant, Neolith has been specified for the tables and throughout the restaurant, using decors such as Neolith La Boheme, Neolith Zaha Stone, Neolith Nero or Neolith Iron Blue. In the last edition of Bocuse D'or, the prestigious cuisine awards, considered to be the Olympics of the gastronomic industry, Víctor decided to showcase his edible artwork on a large two-level tray created using Neolith Nero. In 2016, Víctor Rodrigo will be part of a Spanish roadshow organised by Neolith and well-known home-improvement chain Leroy Merlin.